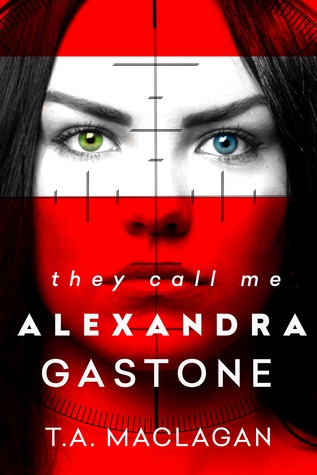 Book:
They Call Me Alexandra Gastone
Author:
TA Maclagan
Format:
ARC
Publisher:
Full Fathom Five Digital
Synopsis:
When your life is a lie, how do you know what's real?
Alexandra Gastone has a simple plan: graduate high school, get into Princeton, work for the CIA, and serve her great nation.
She was told the plan back when her name was Milena Rokva, back before the real Alexandra and her family were killed in a car crash.
Milena was trained to be a sleeper agent by Perun, a clandestine organization from her true homeland of Olissa. There, Milena learned everything she needed to infiltrate the life of CIA analyst Albert Gastone, Alexandra's grandfather, and the ranks of America's top intelligence agency.
For seven years, "Alexandra" has been on standby and life's been good. Grandpa Albert loves her, and her strategically chosen boyfriend, Grant, is amazing.
But things are about to change. Perun no longer needs her at the CIA in five years' time. They need her active now.
Between her cover as a high school girl—juggling a homecoming dance, history reports, and an increasingly suspicious boyfriend—and her mission in this high-stakes spy game, the boundaries of her two lives are beginning to blur.
Will she stay true to the country she barely remembers, or has her loyalty shattered along with her identity?
I was not a fan of this book which is a shame because I was really looking forward to reading it, especially because of the high Goodreads rating. I neither liked it nor straight out hated it. The plot was extremely predictable and I didn't find myself interested to see what happened. Nothing about the writing style or narration was special or popped out at me. Sometimes I found myself skimming parts that were quite unimportant and frankly could have been omitted. I was not a fan of the main character. I found her to be quite naive and annoying at times. My largest problem with the book was how unrealistic it was. I didn't feel like any of it could take place in real life.