June 26, 2020
United States
THE NOPE TROPE BOOK TAG
This tag was created by Zoe's All Booked, one of the booktubers I'm subscribed too and I'm super excited to do it! I feel like this tag is a good way to demonstrate my current reading tastes and things that are a yay or nay for me. Be sure to check out Zoe's original tag
here
.
1. Eavesdropping w/ miscommunication - Name a book you heard great things about and expected to love but ended up hating.
I discussed this book in my last tag post, but this one goes to
One of Us is Lying
by Karen McMannus. As I previously said, which you can read exactly what I said
here
, this book was nothing special. We've all reads books like this YA mystery before and nothing about this book was worth the hype in my opinion.
2. Love Triangles - Name a series where you can't pick your favorite book.
I enjoyed
The Cruel Prince
by Holly Black trilogy quite a bit. While the last book,
Queen of Nothing
, is definitely not my favorite, I have a hard time choosing between
The Cruel Prince
and
The Wicked King.
The Cruel Prince
does a good job shaping Jude into the character we learn to love and really jumpstarts everything, but I feel like we start to see more of the plot in
The Wicked King
and the overreaching direction is more visible.
3. Not Like Other Girls/Didn't Know I'm Beautiful - Name a book that has a pretty cover but was boring as all hell.
I know this is going to get me the stink eye from a bunch of people, but for me the answer to this question is
The Wrath and the Dawn
by Renee Ahdieh. This book was an absolute bore to me and there is quite literally nothing about this book I liked outside of the cover.
4. All-Consuming Love - Name a book that gave you a book hangover.
I could go on and on about
House of Earth and Blood
by Sarah J Maas for ages. Hell I'm thinking of rereading it just to chase the high that it gave me the first time I read it. I could not stop thinking about
House of Earth and Blood
for days after I read it.
5. Douchebag Boyfriend - Name a book that took you a while to get into, but you ended up loving.
House of Salt and Sorrows
by Erin Craig took me a hot second to get into but I ended up really enjoying it. The beginning is a little dull and I wasn't really sure what the book was really even going to be about, but once things started popping off I began to enjoy it more.
6. Tell us your favorite or least favorite trope!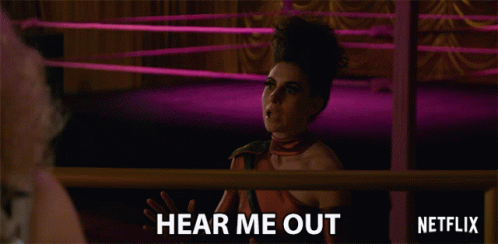 My least favorite trope is a couple that has a "bond" or "link" that tethers them together and basically forces them to become a couple. I think it's a cheap way of forcing chemistry and closeness between characters. If I come across this in a book I will immediately stop reading the book because I hate it so much. For shits and giggles I'll tell y'all my favorite trope too, which is the enemies to lovers. As indicative of my 2019 favorite books, I love that trope more than anything else. I don't know why I enjoy it so much but it just really does it for me.
So that was the nope trope book tag! I had a fun time answering the questions. You guys should definitely look into doing the tag if you haven't done so already. If you have done it, you should leave a link to yours down below, I would love to check it out!