OCTOBER - DECEMBER 2018 MINI REVIEWS
So it's been quite some time since I've wrote some reviews on here. I didn't get a ton of reading done in the last few months because I was finishing my degree, but I did manage to get some reading done, and I thought I would share my quick thoughts on those books. If you want to read more of my immediate thoughts from when I was reading the books, you should check out my updates on
Goodreads
.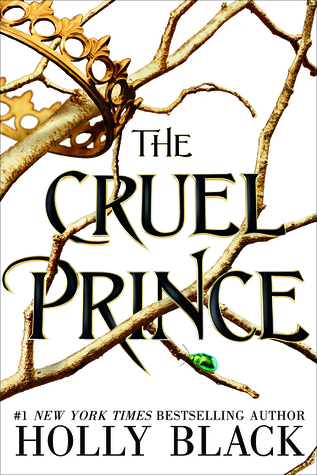 Book:
The Cruel Prince
Author: Holly Black
Synopsis: Jude was seven when her parents were murdered and she and her two sisters were stolen away to live in the treacherous High Court of Faerie. Ten years later, Jude wants nothing more than to belong there, despite her mortality. But many of the fey despise humans. Especially Prince Cardan, the youngest and wickedest son of the High King.
To win a place at the Court, she must defy him–and face the consequences.
As Jude becomes more deeply embroiled in palace intrigues and deceptions, she discovers her own capacity for trickery and bloodshed. But as betrayal threatens to drown the Courts of Faerie in violence, Jude will need to risk her life in a dangerous alliance to save her sisters, and Faerie itself.
I absolutely love Holly Black. She was the first writer to introduce me to Fae that I actually enjoy. was hesitant to read this book because I wasn't a fan of "The Darkest Part of the Forest", but boy oh boy was I wrong for holding off on this book.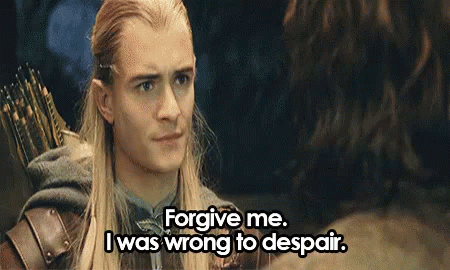 This is hands down one of my favorite books of the year. I loved Jude and her entire story and character. Holly Black created such a vivid world that I could totally see coexisting with the one we know. She also did a great job with the action and pacing of the story. The story ended with such a bang and I need the next book in my life. Like I would sell my pinkie toe for an advanced copy of this book.
******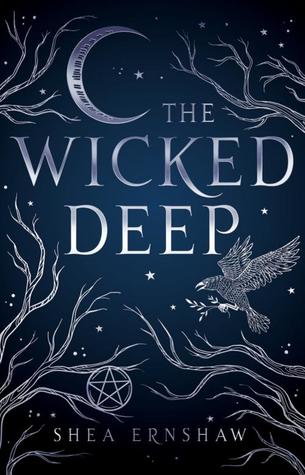 Book: The Wicked Deep
Author: Shea Ernshaw
My Rating: :
★★★ 3/4 (3.75 Stars)
Synopsis: Welcome to the cursed town of Sparrow…
Where, two centuries ago, three sisters were sentenced to death for witchery. Stones were tied to their ankles and they were drowned in the deep waters surrounding the town.
Now, for a brief time each summer, the sisters return, stealing the bodies of three weak-hearted girls so that they may seek their revenge, luring boys into the harbor and pulling them under.
Like many locals, seventeen-year-old Penny Talbot has accepted the fate of the town. But this year, on the eve of the sisters' return, a boy named Bo Carter arrives; unaware of the danger he has just stumbled into.
Mistrust and lies spread quickly through the salty, rain-soaked streets. The townspeople turn against one another. Penny and Bo suspect each other of hiding secrets. And death comes swiftly to those who cannot resist the call of the sisters.
But only Penny sees what others cannot. And she will be forced to choose: save Bo, or save herself.
We read this book for my school's book club at my suggestion after I heard the buzz going around in the booksphere. I honestly didn't know much about the book
going in, I just knew it had to do with witches, so I didn't have big expectations. That being said, I enjoyed the book overall. The concept was really interesting. The twists were a bit predictable and I found the resolution surrounding the love interests really problematic, but overall, it was a good read that kept me interested and wanting to know more about the lore.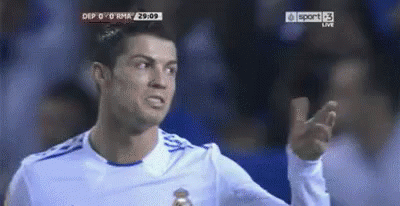 ******
Book:
The Lies We Told
Author:
Camilla Way
My Rating: :
★★★
1/2
Synopsis:
The highly acclaimed author of Watching Edie returns with a new novel of dark psychological suspense that explores how those closest to us have the most to hide...
When Clara's boyfriend, Luke, disappears, everyone believes that he's left her, but Clara thinks she knows the truth. Recent evidence suggests that Luke had a stalker, and Clara worries that he's been kidnapped. Then Luke's older sister, Emily, who vanished twenty years ago, suddenly reappears.
Emily wants to help Clara with her search for Luke, but she refuses to talk about what happened--even though it nearly destroyed her family when she vanished. And the deeper Clara digs into Luke's mysterious disappearance, the more convinced she is that the two incidents are connected.
It wasn't bad or anything, just a little underwhelming after all the hype. I had no idea how to connect the two timelines for the longest time, so that kept me reading and I was excited about what would happen. The ending felt a bit rushed, but really this was an okay thriller.
******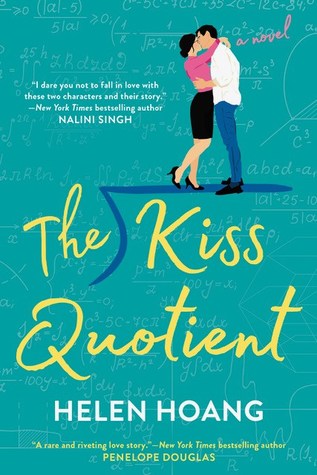 Book:
The Kiss Quotient
Author:
Helen Hoang
My Rating:
★★ 3/4 (2.75)
Synopsis:
Stella Lane thinks math is the only thing that unites the universe. She comes up with algorithms to predict customer purchases — a job that has given her more money than she knows what to do with, and way less experience in the dating department than the average thirty-year-old.
It doesn't help that Stella has Asperger's and French kissing reminds her of a shark getting its teeth cleaned by pilot fish. Her conclusion: she needs lots of practice — with a professional. Which is why she hires escort Michael Phan. The Vietnamese and Swedish stunner can't afford to turn down Stella's offer, and agrees to help her check off all the boxes on her lesson plan — from foreplay to more-than-missionary position...
Before long, Stella not only learns to appreciate his kisses, but to crave all the other things he's making her feel. Soon, their no-nonsense partnership starts making a strange kind of sense. And the pattern that emerges will convince Stella that love is the best kind of logic...
The only reason why I picked up this book was because of all the hype surrounding it. I was hesitant because of the hype, but decided to give in because I had never read a book with a character on the Autism spectrum. That being said... I really did not like this book. It was probably a mistake to even read this book, as an asexual, but I thought I would be okay with it. There were a lot of comments and ideas presented that seemed very anti-asexual. The author made it seem like being asexual and not liking sex was so wrong, and I understand that she was trying to present the idea that autistic people can enjoy sex too, but in doing so she completely invalidates asexuality. Overall, I liked the idea of the book, but the execution made me incredibly uncomfortable and frustrated.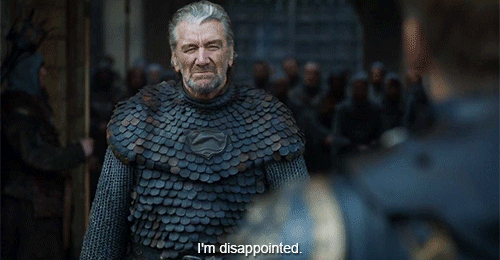 ******
Book:
The V Girl
Author:
Mya Robarts
My Rating:
★★★★ 1/2
Synopsis:
In post-apocalyptic North America, sexual slavery is legal. Lila Velez desperately wants to lose her virginity before the troops visit her town and take it away by force. She makes plans to seduce her only friend. Lila does not love him, but he is the only man who has shown her true affection, an affection she is willing to take as a substitute for love.
Lila's coping mechanism to deal with her mother's loss is her secret. A secret that will bring her closer to Aleksey Fürst, a foreign, broody man who she distrusts because of his links to the troops and his rough, yet irresistible appearance. He offers Lila an alternative to her plans, a possibility that terrifies her…and tempts her in spite of herself.
With threats looming at every turn and no way to escape, Lila fears that falling in love will only lead to more heartache. The consequences of laying down her arms for Aleksey and welcoming hope might destroy more than her heart. They might force her to face the worst of her nightmares becoming a reality. Is love possible in a world that has forgotten what the human touch is?
This might hands down be my favorite book of the year. The entire book surrounds the idea of consent and choice, and even though I'm asexual, I still understand the importance of these surrounding sex. This book did such a good job of painting this interesting dystopian world that's so different than ours yet still has the same problems as ours, only heightened. I also really enjoy the main romance. The couple went through so much and there was so much weight put on them being on the seem page and understanding each other. I highly recommend this book, though if you are triggered by sexual assault, rape, harassment, or violence, this is not for you.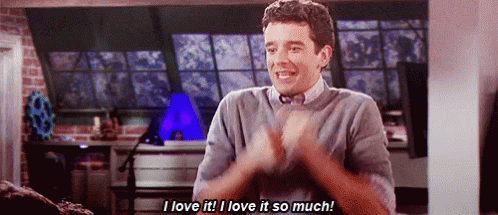 So those were the books I've read since October, for the most part. There are some others I decided not to include. Have you read any of these books, if so, what did you think? I would love to hear your thoughts. Also, give me some recommendations! I finally have time to read, so give me some good books to check out.