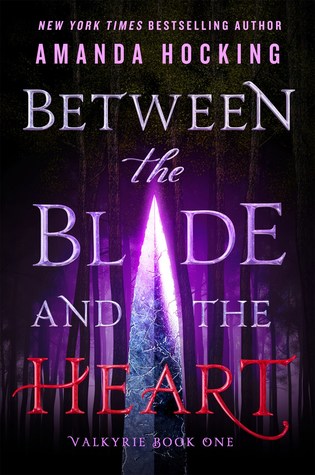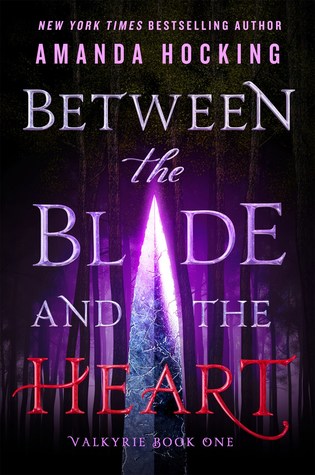 Book:
Between the Blade and the Heart
Author:
Amanda Hocking
Publisher:
Wednesday Books
My Rating:
★★★ 1/2
Synopsis:
Valkyries have one great responsibility: to return immortals to the afterlife by slaying them. As a Valkyrie, Malin has always known that the balance of the world rests on her ability to carry out orders. But when Malin discovers that her mother spared the life of an immortal who was destined to die, her world is thrown into chaos.
Malin not only wrestles with the knowledge that her mother might not be who she thought—she's also thrust into the path of a gorgeous blue eyed guy named Asher who needs her help slaying the rogue immortal who destroyed his family. The balance of the world is at stake. And, as Asher competes with Malin's ex for her love and loyalty, so is her heart.
I picked up this book because I was interested in reading a book that dealt with the Valkyrie, especially after watching "Thor 3". Long story short, there were aspects of this book that I liked and others that I felt could have been improved with some editing. I truly enjoyed all the characters in the book, especially the main character. I appreciated how she was a member of the LGBT+ community, but it wasn't a big deal or something that overshadowed other parts of her identity.
This futuristic-type world where humans know of other creatures and immortals is probably what I liked the most. There was so much mythology I didn't know about that I got exposed to. That being said, I would have liked a bit of a better explanation for why the world was the way it was.
My main problem with the book was the plot. Much like the other book I read from this author, the plot starts one way in the beginning and then veered another way towards the middle/end, which is fine, but the pacing was not executed properly. The entire middle/end felt rush and did not fit in with the rest of the book at all. That being said, I'll still probably read the sequel because I am interested to see where the store goes next, especially after the little plot-twist like thing that happened in the end, leaving us with a cliffhanger.
Book:
Pretty Dead Girls
Author:
Monica Murphy
Publisher:
Entangled: Teen
My Rating:
1/2
Synopsis:
Beautiful. Perfect. Dead.
In the peaceful seaside town of Cape Bonita, wicked secrets and lies are hidden just beneath the surface. But all it takes is one tragedy for them to be exposed.
The most popular girls in school are turning up dead, and Penelope Malone is terrified she's next. All the victims so far have been linked to Penelope—and to a boy from her physics class. The one she's never really noticed before, with the rumored dark past and a brooding stare that cuts right through her.
There's something he isn't telling her. But there's something she's not telling him, either.
Everyone has secrets, and theirs might get them killed.
So I just finished this book and I honest to goodness still don't know how I feel about it. It is a mixture of bad and good, but in a way that was still entertaining to the point where I couldn't put the book down even though there were so many times where I was like
wtf am I reading???
It's your typical high school bullshit murder mystery, but not at the same time because the characters in this book are weird af. And it's not that they particularly have multiple complex dimensions to them, they're just... different? Like I don't know how to explain it. Overall the book really intrigued me, despite it lacking depth (while having it too at the same time, idk man, hard to explain), and the ending being complete bullshit. It was a murder mystery with like typical YA romance that totally wasn't necessary, but was highly entertaining.