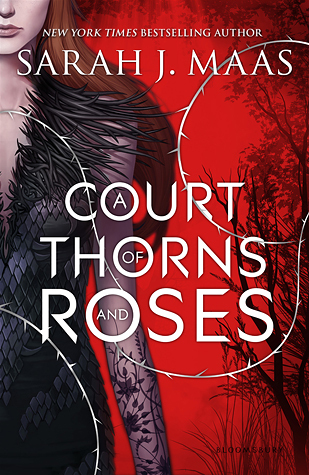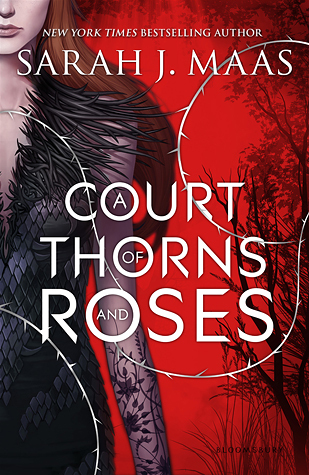 Book:
A Court of Thorns and Roses
Author:
Sarah J Maas
Format:
Ebook
Page Count:
432
Publisher:
Bloomsbury Children
My Rating:
★★★★★
Synopsis:
When nineteen-year-old huntress Feyre kills a wolf in the woods, a beast-like creature arrives to demand retribution for it. Dragged to a treacherous magical land she only knows about from legends, Feyre discovers that her captor is not an animal, but Tamlin—one of the lethal, immortal faeries who once ruled their world.
As she dwells on his estate, her feelings for Tamlin transform from icy hostility into a fiery passion that burns through every lie and warning she's been told about the beautiful, dangerous world of the Fae. But an ancient, wicked shadow grows over the faerie lands, and Feyre must find a way to stop it . . . or doom Tamlin—and his world—forever.
Perfect for fans of Kristin Cashore and George R. R. Martin, this first book in a sexy and action-packed new series is impossible to put down!
I loved this book so much. So so much. This was my first Sarah J Maas book and I loved it! I thought the writing, world building, and character development were phenomenal. I went into the story with high expectations and those expectations were met.
I find it so amazing how great of a job she was able to do with the world building and character development. The world seemed so real and so much detail was put into this fantasy land. And the characters, good god the characters. I felt so attached to them. When Fayre was excited, I felt excited, when she was in pain, I was in pain.
And the romance. God I have never been so into shipping before. Fayre and Tamlin are a pretty amazing ship, though I will admit I felt like a lot of their romance was built up sexual tension and physical. However they did have that emotional connection too which made it all the better.
I have a confession to make which most people will probably object to: I liked Rhysand. know, I know I sound like a crazy person, but he reminded me of Damon from The Vampire Diaries, who I have a deep obsession with. Rhysand is a bad(ish) guy with good intentions. He wasn't that bad of a guy. And I know I will get stoned for this but to be honest if Fayre and Tamlin were to split, I would be 100% okay with Fayre getting with Rhysand.
My one little flaw in this book was that it was pretty predictable. I know that was to be expected since it was an adaptation of Beauty and the Beast. It wasn't entirely predictable though, which was good. There were some things that blew my mind because I wasn't expecting them.
Also one little thing that pissed me off: how did Fayre not guess the answer of the riddle from the start? Seriously the easiest riddle I have ever encountered, especially with the theme of the entire situation she was in.
Quick observation: I felt like this could have been a stand alone. I mean, I am okay with it not being a stand alone, I am all for more of this world, but it had a stand alone feel to it if it were not for Rhysand acting all weird at the end. Anyway, I'm excited to read the next book and I need it now!