Book:
Lola Carlyle's 12 Step Romance
Author:
Danielle Younge Ullman
Format:
ARC
Page Count:
304 (Final paperback)
My Rating:
★★★ 1/2
Synopsis:
Lola Carlyle is lonely, out of sorts, and in for a boring summer. So when her best friend, Sydney, calls to rave about her stay at a posh Malibu rehab and reveals that the love of Lola's life, Wade Miller, is being admitted, she knows what she has to do.Never mind that her worst addiction is decaf cappuccino; Lola is going to rehab.
Lola arrives at Sunrise Rehab intent solely on finding Wade, saving him from himself, and—naturally—making him fall in love with her…only to discover she's actually expected to be an addict. And get treatment. And talk about her issues with her parents, and with herself. Plus she has insane roommates, and an irritatingly attractive mentor, Adam, who's determined to thwart her at every turn.
Oh, and Sydney? She's gone.
Turns out, once her pride, her defenses, and her best friend are stripped away, Lola realizes she's actually got a lot to overcome…if she can open her heart long enough to let it happen.
Based off the synopsis, I was expecting this girl to go to rehab and try to win the heart of her crush without her best friend there and then fall in love with him. That is not what happened. And that is completely alone. It's interesting, romance isn't a key part of this story, yet it is at the same tie. Confusing, right? The romance that does happen though left me very happy and squealing.
When it comes to this book, I think it is best to come into the story blind. Don't read the synopsis otherwise you might be disappointed or slightly confused. Lola's journey through rehab is a meaningful one, yet at the same time pretty trivial. I mean, who pretends to be an addict so they can go to rehab and win their crush's heart? That was my main problem with the story. At times Lola could be funny and I enjoyed some of her witty banter with Adam, her mentor, but overall she was pretty damn annoying. In the beginning of the book, I almost quit reading because I hated her character so much. She seemed like an entitled bitch. She gets better throughout the story because she learns the deeper meaning to things, but even then she doesn't fully learn anything because she still makes the dumb decisions and throws everything out the window and tries to make humor of all the situations she's in.
At times I found myself bored but the plot or just confused. There were some parts that I felt just didn't belong or seemed irrelevant. The book definitely could have been cut shorter. Also while the book seems like it would be about her pent up feelings, she gets rid of them pretty quickly. She has liked this guy for years and pretends to be an alcoholic for him, but in a heartbeat she doesn't like him anymore. I mean very early on you learn who she starts to develop feelings for so there really is no suspense.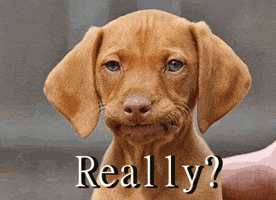 The ending… I don't even know what was up with the ending. Everything happened so quickly and it was just strange. I don't know if felt weird to me.
Did you guys like the use of gifs? Yay or nay? I'm testing it out and I kind of like using them.