Hey guys! So today is Day 2 of Bout of Books 13. I was all pumped and ready to do a bunch of reading because I have taken all of my AP exams. No such luck. All of my classes but one I have projects in... God I am so ready to graduate so I can read all of the time.
So my progress:
I read the graphic novel "Family Pets"...
I ended up DNFing in because it was so bad. There was no suspense and plot and the storyline seemed a little too juvenile and unrealistic. Like I realize it was partially fantasy, but come on that fantasy needs to seem legit.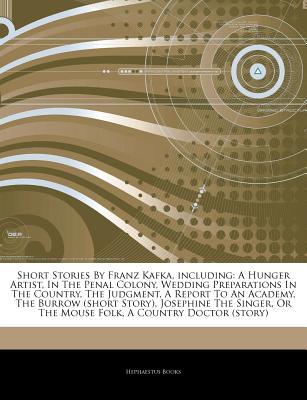 I also read the short story "In the Penal Colony" by Franz Kafka. Okay that guy is so effed up in the brain, but I love. His writing is always kind of twisted and sick but through his writing he has some pretty on point social commentary.
So today I'm not sure how much reading I am going to get done because of all of these projects. I originally starting reading "Getting In" yesterday because it has been on my TBR, but I realize that it is bigger than I want to commit to right now. I think I will save it for the weekend. So I'm switching over gears and I'm going to read "Winter Town".
How did your reading go yesterday if you are participating? What are you reading today?