A MUCH PROLONGED LIFE UPDATE
It's been a hot second since I've done an update on here, so here I am, giving you one.
I've been living in Chicago for a little over four months now, having graduated from university in December. The glow from being a newly graduated college student and being a real adult with a job has passed and I'm now in the phase where my life has a high level of monotony to it. There have been changes at my job that I haven't been a big fan of, so I don't like it as much as I used to, especially since it's become abundantly clear that most of the immediate people I interact with daily don't like me (and for the sole reason that I actually do work at work).
March was a pretty good month for me. My best friend from college came to visit me twice, once for her spring break and again for the Comic and Entertainment Expo (C2E2) here in Chicago. We had an absolute blast, especially at C2E2. I got a bunch of graphic novels, a Lord of the Rings wine class, a Godzilla shot glass, a Slytherin wine glass (yes, I have finally embraced the fact that I am not a Ravenclaw and own my Slytherin nature fully now), and a bunch of music sheet posters that have movie or book covers on them (Harry Potter, Lord of the Rings, Deadpool, etc). Me and my two friends cosplayed as the Weird Sisters from the Chilling Adventures of Sabrina, so that was dope.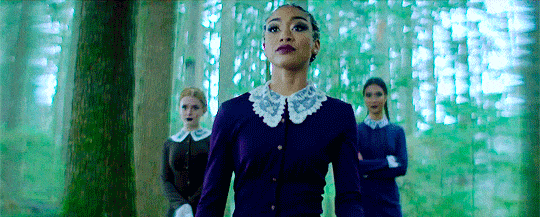 I've decided to apply to PhD programs this fall to go back to school next year (Fall 2020). I've gotten the much needed break I needed from school for my mental health, and quite honestly, I'm ready for more school. I miss being in an academic environment, especially a rigorous scientific one. I don't feel challenged enough anymore, and I love research and science so much.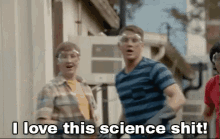 Outside of that, not much as happened in my life. I live a pretty boring life. You would think with my boring ass life, I would have more time to read and blog, but it's just not something I've been feeling. As of lately I've been rereading some of my favorite books from when I was in high school and college, so that's exciting. In August I'm going on a cruise to Cuba with my Mom and we're also planning a multi-country Europe trip in October, so I'm really pumped about that. My mom and I aren't super close like most mother-daughter relationships are (at least how I imagine they are), so this is going to be interesting.
Well, that's my life update. Thanks for tuning in.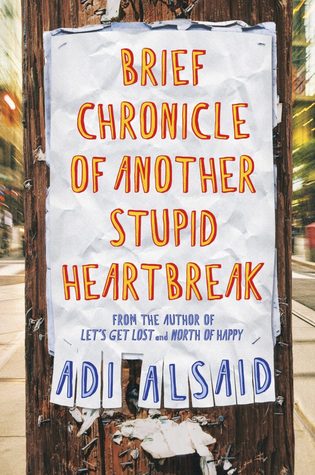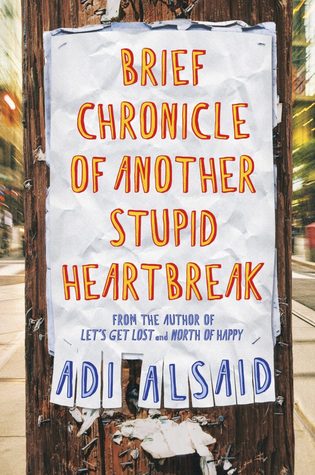 Book:
A Brief Chronicle of Another Stupid Heartbreak
Author:
Adi Alsaid
Release Date:
April 30, 2019
My Rating:
★★★
Synopsis:
The summer after senior year is not going as eighteen-year-old Lu Charles expected: after her longtime boyfriend unexpectedly breaks up with her, Lu can't write a single word, despite the fact that her college scholarship is tied to her columnist job at hip online magazine Misnomer. Then, she meets Cal.
Cal's ever-practical girlfriend Iris is looking ahead to her first year of college, and her plans do not include a long-distance boyfriend. When Lu learns that Cal and Iris have planned to end their relationship at the end of the summer, she becomes fascinated and decides to chronicle the last months the couple will spend together.
The closer she gets to the couple, the more she likes them, and the more she wants to write about them. The summer unfurls, and Lu discovers what it really means to be in love. On the page, or off it. The book is touching exploration of love and how it shapes us both during a relationship and after it has ended.
Disclaimer: I was provided an advanced copy in exchange for an honest review. Thank you Harlequin TEEN.
As some of you know, me and young adult contemporaries, especially those that surround romance, have a complicated and strained relationship. They used to be my shit in middle school and high school, but as I've gotten older and progressed through college, and now that I am done with college, I've found myself enjoying them less. They just don't appeal to me like they used to. I don't know if that's because I've matured and my tastes have changed or if I've found them to be more annoying and just reincarnations of the same tale twisted constantly. Probably both. Despite that, I still make the effort to read them every once in awhile. This author has written other YA contemporaries that have done fairly ok in the past, so when presented with the opportunity to read this book, I decided why now.
All that being said, I thought the book was ok. The romance didn't really go the way I thought it was going and it all just felt really underwhelming. The way the main character views this couple and attaches herself to them is really strange and makes for a less than stellar plot. I think the idea behind the plot could be interesting, but there comes a point where there needs to be a shift away from the couple and more towards the main character and her romance. I understand the underlying messages that were trying to be portrayed, but they fell flat to me.
So if you're looking for something cute to read, uhmmm... this may or may not be for you. Honestly there are better YA contemporaries that you could spend your time on.