#BOOKMADNESS: 5 REASONS WHY I LOVE ROSE HATHAWAY
Hi you guys! Today is March 1st, and for those of us in the book community, that means the start of Book Madness hosted by
Maggie Ann Martin
!!!
For those of you who don't know what Book Madness is, here is the low-down:
Last year Maggie Ann Martin hosted a super fun series called Book Madness, where BookTubers picked their favorite fictional character, made a video explaining why the character was awesome, and encouraged their viewers to vote to keep them moving through the competition. It's set up in a bracket system like March Madness basketball in the U.S.

This year Maggie is making it bigger and better with book lovers from the BookTube, Book Blogger, and Bookstagram community. Not only will our audience have the chance to win awesome prizes along the way (ARCs from 2017 debut authors, bookish trinkets, Amazon cards), but the winning blogger will win a $30 Amazon card!

It works like this: each person participating would post a video, blog post, or photo on March 1st representing their favorite fictional character that they choose. In that post, we describe what makes them so great and encourage your audience to go and vote for them. At the end of each round, the characters with the highest half of the votes will keep going until we narrow it down to one champion character!
Cool right! So voting for Round 1 closes on March 5th at 11:59pm Central Standard Time. You are allowed to vote for up to 5 characters per round. And don't forget, you get entered for cool prizes after you vote! I am going to put a link to voting throughout this post so you don't miss the change to vote!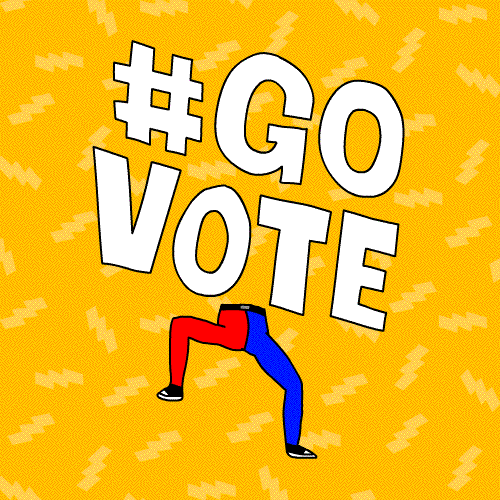 So without further ado, here are 5 reasons why I love Rose Hathaway from "Vampire Academy".
-------------------------------------------------------------------------------------
5 REASONS WHY I LOVE ROSE HATHAWAY FROM VAMPIRE ACADEMY ((the book)
I mean don't get me wrong I liked the movie too but for our purposes I'm talking about the book but using GIFS from the movie

)

1. She is the definition of badass.



For those of you who don't know who Rose Hathaway is, basically she is a half-vampire who protects her best friend who is a full vampire and like queen of the good vampires. She also gets to kill the bad kind of vampires. Isn't that cool! She is such a badass fighter and doesn't stray from the fight. It doens't matter if they are bigger than her or more skilled, she is gonna give it her all which I totally admire her for. I love how she possesses the skills to fight and would love to gain those skills through like osmosis.
2. She is snarky and witty and overall has the personality of a smartass.
I like to think me and Rose are pretty idenitical when it comes to our personalities. She is snarky, witty, sarcastic, and what some might consider a pain in the ass. She is me basically which is why I love her. I love a good character who can stand up for themselves not only physically but verbally. A snarky personality just makes someone more enjoyable and I would love to have her as my best friend because I know we would have some good conversations and just slay people when they come after us.
3. She goes to a supercool boarding school.
She goes to a boarding school for vampire and vavmpire protectors and gets to learn how to fight. Cool right? I would have taken learning how to fight over my American public school any day. And I don't know what it is about boarding school settings, but they are one of my favorite settings in books.
4. Her boyfriend is Dimitri.
Who wouldn't want to have Dimitri as a boyfriend? He's gorgeous, a fighter, puts up with her attitude (and believe me when I say it is hard to find a guy who isn't intimidated by girls like us), caring, and overall just #baegoals. Seriously, whenever he calls her "Roza" my heart swells a little. She is such a lucky girl to have him.
5. She lives in a paranormal world.
I would sell my left kidney to live in a paranormal world, no joke. She lives in a world where vampires and things that go bump in the night are real, and I envy her for that. Paranormal is without a doubt one of my favorite genres because it is a combination of the world we live in with something a little extra that makes it cool. She is fortunate enough to not be a normal human and be exposed to everything her world has to offer. I would love to be in her shoes. Even though I would have to somehow learn how to fight and stock up on weapons, I think it would be worth it.
-----------------------------------------------------------------------------------------------------------
So those are just a few of the reasons why I love Rose Hathaway. If you love her too, I hope you guys will support me and her and go vote for us in #BookMadness. As a reminder, you can vote for up to 5 characters, so not just mine, and you have the chance to win some cool prizes!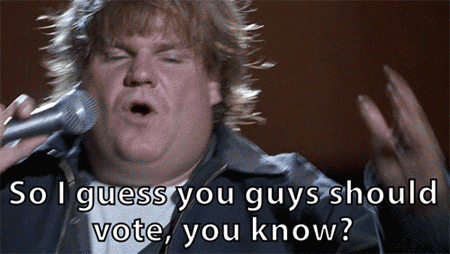 Voting closes March 5th, 11:59pm Central Standard Time, so go out and vote! And if this makes it to the next round, I might make a booktube video to accompany this post...