MYSTERY BLOGGER AWARD
"Mystery Blogger Award"
is an award for amazing bloggers with ingenious posts. Their blog not only captivates; it inspires and motivates. They are one of the best out there, and they deserve every recognition they get. This award is also for bloggers who find fun and inspiration in blogging; and they do it with so much love and passion.
– Okoto Enigma
The Rules:
Put the award logo/image on your blog
List the rules
Thank whoever nominated you and provide a link to their blog
Mention the creator of the award and provide a link as well
Tell your readers three things about yourself
You have to nominate 10-20 people
Notify your nominees by commenting on their blog
Ask your nominees any five questions of your choice: with one weird or funny question (specify)
Share a link to your best post/s
THE QUESTIONS
1. How do you feel about classic novels (Of Mice and Men, To Kill A Mockingbird, etc.)?
In all honesty, I generally hate classics. They just don't speak to me and I don't enjoy them. The one exception to this are classic dystopians. I love classic dystopian novels. But most other classics, nope, nope, nope.
2. If you could only read one genre of book for the rest of your life, what would it be and why?
It would definitely be paranormal. I absolutely love all things paranormal/supernatural because they just seem so cool. Also, I still really want to be a witch so, yeah, there's that.
3. What's the most important thing a novel needs to have for you to really enjoy it (amazing plot, cool characters, etc.)?
This is a hard one. But I guess if it had to have just one thing, it would be a plot that really attracts me to it. I tend to like books that are more plot-driven than character-driven, so I need a goodass plot.
4. Do you ever binge-read series?
Oh I loveeee to binge-read series. Me and binge reading are buddies. Most of the time I discover a new series, I tend to read all the books that are out in that series back to back to back. That's why sometimes I hold off starting a series until all of the books are out so I can just binge read them.
5. Fun question! You're transported to a world where books aren't fictional (woo-hoo!), and you can meet one of your favourite characters in person for coffee (or some otherworldly venture - I mean, you are in a place where anything could happen) - who would it be and why?
This is so harrddd. There are so many people I want to meet. If I had to choose just one... dan this is hard. I guess it would be Rose from "Vampire Academy". I want her to teach me to be more like her because I think she is just a kickass woman dripping with sarcasm and wit, and that's the type of person I aspire to be.
My Best Post:
I Wrote My First Guest Post
(this link will take you to the link for my guest post) It's about animosity against the LGBT+ community.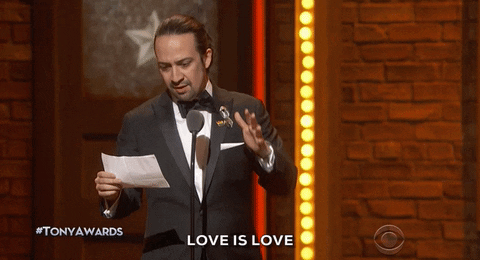 Who I'm Nominating:
MY QUESTIONS
1. What is the worst part of reading, and why?
2. What genre do you absolutely hate to read, and why?
3. What writing style appeals to you most, and why?
4. Do you prefer to read fast or slow, and why?
5. Fun Question: If it's the end of the world and you could only save one character, who would it be and why?