So it has been quite a while since I have done a Top 5 Wednesday because of school and life, but now I finally have time to start doing this meme again. Yay!
Check out what other people have to say about
Top 5 Wednesday
.
Top 5 Books I Won't Read. Ever.
5. Four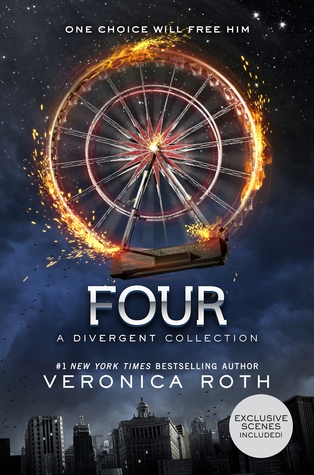 I was not really a fan of the Divergent series. I thought "Divergent" was okay but the rest of the series, not really. I find no need to dive into that world again, especially after that shit ending.
4. Outlander Series
I own the first book and tried to read the first chapter but it seems so boring and honestly it is a huge series and that intimidates me. More than likely I will not read the book and will probably host a giveaway for it.
3. The Selection Series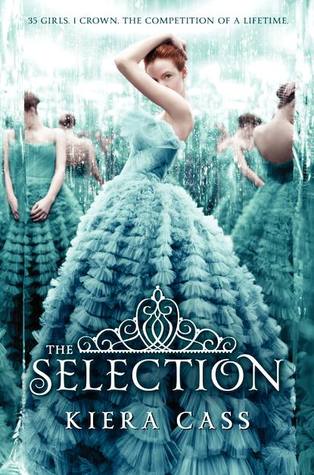 The dresses on the covers make me want to vomit. Simple as that.
2. Any James Patterson Book
James Patterson as I have stated many times before is a shit writer. I used to like the "Maximum Ride" series but that went to shit. I tried to read other works from him but those were a no go for me too. I can't believe he even had the nerve to come out with another "Maximum Ride" book. That series is dead. Stop trying to bring it back to life. Also most of his stuff his cowritten which just makes him worse in my book.
1. Any John Green Book
Where to begin. Well I liked "The Fault in the Stars". That was the first book I read from him and I really enjoyed it. So I ventured to read his other books. Big mistake. I tackled "Looking for Alaska" and then "Paper Towns" and they were shit books. I couldn't even make it through "Paper Towns" without just skimming until the end. I think John Green is a good person, but as an author I don't like him. All of his books besides "The Fault in Our Stars" seem the same and they just piss me off a little bit.
So those were the Top 5 Books I will never read. What books do you plan on avoiding?