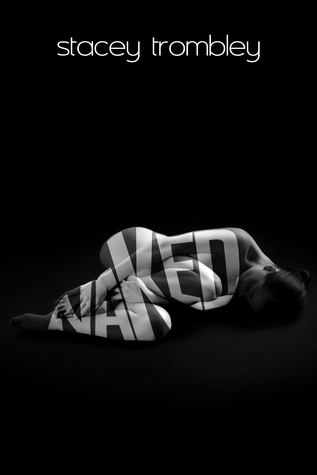 Book:
Naked
Author:
Stacey Trombley
Format:
ARC
Page Count:
(Final Paperback) 304
Publisher:
Entangled Teen
My Rating:
★★★★★
Synopsis:
The best place to hide is in a lie…
I could never fit in to the life my parents demanded. By the time I was thirteen, it was too much. I ran away to New York City…and found a nightmare that lasted three years. A nightmare that began and ended with a pimp named Luis. Now I am Dirty Anna. Broken, like everything inside me has gone bad.
Except that for the first time, I have a chance to start over. Not just with my parents but at school. Still, the rumors follow me everywhere. Down the hall. In classes. And the only hope I can see is in the wide, brightly lit smile of Jackson, the boy next door. So I lie to him. I lie to protect him from my past. I lie so that I don't have to be The Girl Who Went Bad.
The only problem is that someone in my school knows about New York.
Someone knows who I really am.
And it's just a matter of time before the real Anna is exposed…
If I were to describe this book in one word, it would be brilliant. I am so impressed with how well done this book way. Stacey Trombley approached such a touchy subject--underage prostitution in an excellent style. The writing, plot, and character development coupled with the contemporary aspects were just so goooooddd.
I don't even know where to begin with this review because everything was just amazing. I think the thing that stuck out to me the most is the character development we see in this story. In the beginning Anna just sees herself as a broken girl whose only hope in life was to be a whore. But throughout the story with the help of herself, a social worker named Sarah, this cute and unbelievably amazing guy Jackson, and her new friends as well as her mom she begins to see that she is a person who deserves to be happy and that her life is hers to control.
Speaking of her mom, I am so proud of the mom in this story too. In the beginning she seems like this passive woman who will do whatever her husband tells her, but she develops too and realizes she is a person.
Plot wise, I really enjoyed it. Coming into the novel, I had no idea where it would go, and I was perfectly okay with that. I think going into this story blind is the best thing to do because you allow yourself to get sucked into the story and you're not looking for something that could take away from the experience.
Now this contemporary wouldn't get complete without a little bit of romance. As I mentioned before this nerdy, amazing boy Jackson really helps discover who she is and I love him for that. Jackson is such a great guy and let's just say that I have a new ship.
I think the main thing that I really like about this story is the message it entails. Everyone has their secrets and faults. No one is normal. However what you do to rise above is what determines who you are. I really love how Anna goes from this scared girl ashamed of her past to someone who not only embraces it but helps others, even those who are against her, face their demons.
Overall I cannot recommend this book enough. If you are triggered by things such as rape, prostitution, and abuse, you might not want to read it. Also if you are on the young side, I would wait until you're older or you feel mature enough to read this. If none of these apply to you, please please please read the book. I promise you will not regret it. Seriously this book is my favorite stand alone of the year so far (as of the day this review was written: 5/25/15).
Thank you Entangled Teen for providing me this book for review. I am so glad I had the opportunity to read this amazing book.