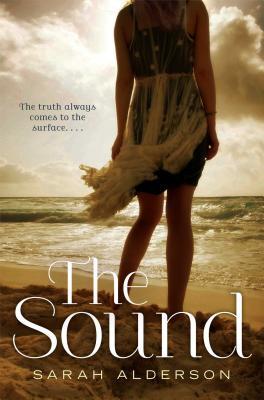 Book:
The Sound
Author:
Sarah Alderson
Format:
Hardcover
Page Count:
320
Publisher:
Simon Pulse
My Rating:
★★★★
Synopsis:
When aspiring music journalist Ren Kingston takes a job nannying for a wealthy family on the exclusive island of Nantucket, playground for Boston's elite, she's hoping for a low-key summer reading books and blogging about bands. Boys are firmly off the agenda.
What she doesn't count on is falling in with a bunch of party-loving private school kids who are hiding some dark secrets, falling (possibly) in love with the local bad boy, and falling out with a dangerous serial killer...
I first discovered this book about a year ago when I read an excerpt of it on Pulse It, the Simon Pulse website. The synopsis and excerpt immediately caught my attention and I knew I had to read it. After about a year of looking for this book for a decent price, I discovered Book Outlet and got it for like $5.99 in the hardback edition.
This book was everything I expected and I absolutely loved it. One of the things that drew me to the book was the writing style. It is elegant yet simple. I love Ren's narration because I feel like I can relate to her and her thought process is one I really enjoyed to read. I felt like she was actually a real teenage girl, not the ones that we often time see portrayed in books and movies that seem so unrealistic. Ren has little freakouts in her mind and self body issues and I appreciate so much how Sarah Alderson tackled these issues.
When it comes to the plot I will be the first to admit, it was rather predictable in the direction it was heading and the major events. However, it was still fun and captivating to read. I enjoyed reading the contemporary aspect just as much as I did the thriller aspect, though I thought there would be more thrill based off the prologue, which that prologue blew my mind away. The prologue was so faced paced and full of energy and I loved every bit of it. The book was probably 80% contemporary romance, 20% thriller, but still a great read.
In the beginning, it seems like Ren is torn between two boys and I thought it was going to be a huge love triangle, but it becomes evident pretty early on who her heart truly aligns with, who I was rooting for since Day 01 cause I thought the other guy was really shady.
Overall I really enjoyed this book a lot. Despite the plot being a little disconnected at times, I loved the writing style and characterization. I would highly recommend this book and I will definitely be checking out Sarah Alderson's other books.
WARNING: If you are triggered by assault, physical and sexual, this book is not for you.