JANUARY 2016 WRAP UP
It's the end of January, what???? What do you mean we're already done with one month of the year? What do you mean I'm more than halfway done with my first year of college? Man, sometimes life moves too fast and other times not fast enough.
With this new, I have decided to reformat my monthly wrap-ups. I don't feel like my wrap ups are personal enough. In the past I told y'all what I read, for what purpose, and what format they were. Now, I feel like that is just not cutting it. So, I would like to welcome you all to my new format and I hope you enjoy it.
BOOKS I READ IN JANUARY
I read a total of 7 books in January towards my goal of 100. I know 7 may not seem like a lot, but for me, I am quite proud of myself for reading this many with the start of my second semester of college. [P.S. Clicking on the cover will take you to Goodreads]
★★★★1/2 ★★★1/2 ★★★ ★★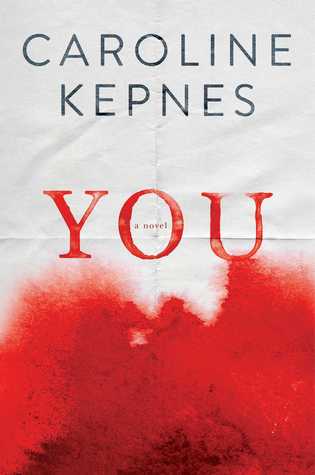 Review
Review(N/A) Review(on its way)
★★★ ★★★★ ★★★
Favorite Book:
My favorite book without a doubt was "Throne of Glass" I buddy read this with Temecka from "
Library of Tomes
". It is so weird for me that this book was my favorite, considering I have been avoiding this series for years and swear to never read it, yet here I am.
Least Favorite Book: For me, this was "The Crow Box" which was sent to me review. I just couldn't get into it. I thought it was weird as hell and the writing just wasn't for me.
Favorite Author: Even though "Outsiders" wasn't my favorite, I really do like Tammy Ferebee. I appreciate the amount of diversity in her books and the messages she tried to portray. She also has a booktube channel which is pretty cool.
MY BLOG POSTS
I made 13 posts in January, which I am also proud of. There were times in the school year when I was in a blogging funk and really didn't want to blog. But I think doing discussion posts really makes me like blogging more because I love talking to you guys in the comments.
VIRTUAL HUGS
I have decided to make a section where I send a virtual hug to one person that totally just made my book blogging month worth it. This month, for me, it was
Cee Arr
from "
Diary of a Reading Addict
". Even though I don't know you that well, your comments really make my day. You know exactly what to say and even though we aren't close, I feel like you are a better friend than some of my real life friends. I really hope we can get to know each other some more. :)
PERSONAL
In this section I'm basically going to go through my month and what happened. I am leaving this section last because I know some of you might now care so I'm putting it after all of the bookish stuff.
I passed 10,000 views on this blog which is absolutely crazy! I honestly didn't think that in a little over a year I would reach that much. For the longest time it felt like no one was reading my stuff, but now I there are people out there that actually care for what I have to say.
My winter break from college ended and I had to come back to school. It was crazy getting back here because I'm from Michigan but I go to college in Ohio and the day I needed to go back there was a freaking blizzard. My dad managed to drive us safely to my dorm and I will forever be greatful for him driving six hours in the snow so I could get an education.
Speaking of college, it is so stressful. I am a Biomedical Engineering, Pre-Med major, but there are times when I really just want to give that up and do something really easy. This is the hardest major in my school and sometimes it drives me crazy and to be honest a little bit depressed. However, I manage to find other activities and explore the city in order to help with my sanity.
Another thing that helps with my sanity is watching tv. I watch a lot of tv. Like a lot. I watch Teen Wolf, The Shannara Chronicles, Chicago Fire, Chicago Med, and that's just the tip of the iceberg. My favorite show is "The Vampire Diaries" despite the fact that it is shit and I no longer watch the show. Bonnie Bennett is my favorite person in this entire universe and she deserves happiness and the show is screwing that up for her.
What else... nothing else I really want to say. How was the first month of 2016 for you guys? I would love to hear all about it in the comments down below.