TALKTIME #15: Finishing All the Books in the Series
You know, doing all these discussions posts make me realize that I have a lot of bookish issues that I seriously need to examine. Like my habits are starting to make me look a tad bit crazy.
I told you all in an earlier discussion post, (which I will leave a link to that
HERE
) that I've got a strange habit when it comes to owning all the books in a series. I generally only buy the first physical book in the series. Well the habit doesn't end there. I have a confession to make:
Hi, my name is Sierra, and I tend to not read all of the books in a series.
I know, the horror! You're probably like, 'why would you do such a thing?' Why do I start a series and not finish it. Well I have commitment and attention issues. It takes a lot for me to continue a series after reading a book. It's a serious problem. I could love the book with all of my heart, matter of fact it could be the best book I read that year, but it will be hard for me to read the next book in the series right after reading the first book.
Let me provide an example. Last year I bought "I Hunt Killers" by Barry Lyga from Book Outlet and read it. I loved it. I loved everything about it. And I wanted to read the second book, but I still haven't read it. I have read a slew of books between that book and now, but I still haven't gotten around to reading the next book. Why you might ask? Series are just so draining. Being in the same world with the same characters can sometimes be really nice. For example, the Lux and Covenant series are my babies and I love those worlds to death. But damn they are so big. I could read a slew of standalones in the time it takes to read those series.
When I was younger, if you had asked me whether I preferred series or standalones, I would have said series, I had a much better attention span and I really enjoyed being in the worlds of the books I read, such as Percy Jackson and Harry Potter. But now. getting through series is such a challenge and it really shouldn't be. There literally is no difference between reading a standalone novel and a book in a series; they are both books. But just knowing it's connected to another book and that I have to continue to the next book to get the final resolution can be a huge turn off for me.
So you might as, 'why even start the series in the first place? Why not just read standalones?' Well because I am delusional. I always think I will start a series and finish it, but then I end up not finishing it. Now there are some series that I have start and have no intention of finishing because I didn't like the first book or I was content with how the first book ended. But there are quite a few books that I still want to read.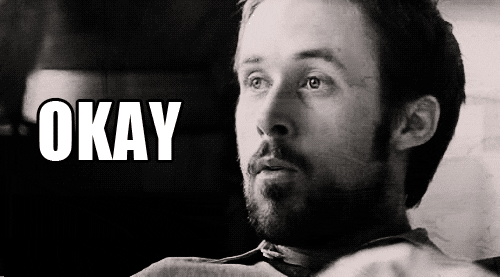 So what about you guys? Do you always guys always finish the series you start? Comment down below.