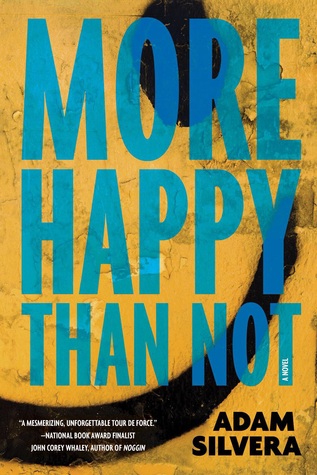 Book:
More Happy Than Not
Author:
Adam Silvera
My Rating:
★★★
Synopsis:
In the months after his father's suicide, it's been tough for 16-year-old Aaron Soto to find happiness again--but he's still gunning for it. With the support of his girlfriend Genevieve and his overworked mom, he's slowly remembering what that might feel like. But grief and the smile-shaped scar on his wrist prevent him from forgetting completely.
When Genevieve leaves for a couple of weeks, Aaron spends all his time hanging out with this new guy, Thomas. Aaron's crew notices, and they're not exactly thrilled. But Aaron can't deny the happiness Thomas brings or how Thomas makes him feel safe from himself, despite the tensions their friendship is stirring with his girlfriend and friends. Since Aaron can't stay away from Thomas or turn off his newfound feelings for him, he considers turning to the Leteo Institute's revolutionary memory-alteration procedure to straighten himself out, even if it means forgetting who he truly is.
Why does happiness have to be so hard?
I read this book for the "Make-Me-Read-It" Readathon after having it on my TBR list before it even came out. I decided to pick it up because I'm currently (or by the time this review is up, I will have read) "History is All You Left Me", also by Adam Silvera. "History is All You Left Me" blew me away so I thought the chances of "More Happy Than Not" would do that too.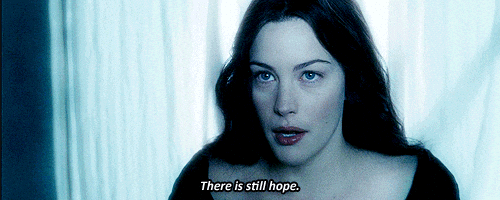 The first 2/3 of this book was really really rough. I found myself not really enjoying the book. I was bored, and quite honestly, the style of writing and characters were a put of for me. In general, I am not a fan of male POVs because I really can't identify with them. It's just strange reading them. And this was no exception, in fact it was worse. I have two brothers that are teens, so I'm well aware of how guys interact with one another, but with this book, it just felt unreal. The way the guys interacted was just so hyper-masculine. I realize this might have been done on purpose, but it just didn't sit well with me.
The final 1/3, that's a completely different story. It's almost like the entire atmosphere of the book changed. I loved how much emotion there was and the twists that I didn't see coming. I really wish the rest of the book was like the last third.
Aaron, our main character, well... what can I say?... He had issues and did a lot of self-projecting. It made me so sad that he found it really hard to accept who he is. He made it seem like who he was wasn't meant to be, and that saddened me. I also really hate how he let his friends treat him like shit and behave the way they did. He really needs new friends. I'm glad towards the end he started to sort things out, but I just wish he had realized he was only human sooner.