I've kinda gotten back into the swing of reading, kinda... not really. I don't know.
My summer program has a little less than two weeks left, thank goodness. Like I'm greatful to have gotten the opportunity and learn and shadow and overall just be exposed to the medical field, but I'm tired of waking up and learning during the summer. I want to sleep in until late in the afternoon and be able to read and watch as much tv as possible. Anyway... on to what I'm reading.
The first book I'm reading is "The Nightmare Dilemma". I'm ticking my way through this book. My goal is to finish the book sometime this weekend, possible tonight or tomorrow. As far as what I think, I like it, but not as much as the first book, at least at the halfway point. I just started the second half of the book and things are definitely picking up and shit is happening, so we'll see what I think in the end.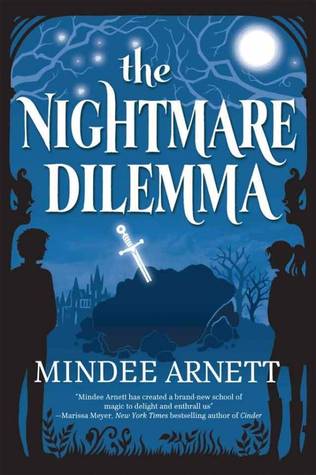 The other book I started is....drumroll.... "The Raven Boys". I'm finally picking up this book. Well kinda. I'm actually listening to it on audiobook. Technically this book is a part of the "Make-Me-Read-It" Readathon that doesn't start until the 9th, but my friend Temecka from Library of Tomes told me this is the type of book you shouldn't read at once and should drag out, so I'm starting it now so that I can finish it on the first day of the readathon. Right now I'm about 17% in. It seems like it could be interesting, but right now it's kinda boring me. Hopefully it picks up.
What are you guys reading this weekend? Have you read any of the books I am currently reading? Tell me your thoughts down in the comments!