So this week started off with a really high reading note. Like I got a shit ton of reading done on the Fourth of July and a good amount on Tuesday, but then homework and projects got in the way so I didn't get as much reading though. It's okay because like I said, I read a lot on the Fourth.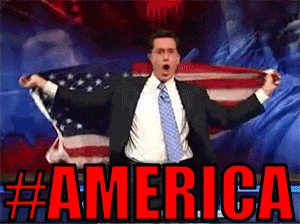 So besides "The Raven Boys" which I am slowly jugging through, I am reading another book which is just blowing my mind. I requested an ARC of Adam Silvera's new book that comes out in January 2017 called "History is All you Left Me" and I was lucky enough to have my request granted. I am about 45% done with the book and it is just blowing me away. I can't say much because the book doesn't come out for quite some time, but I think people are going to love it. My goal is to finish reading the book today so that I can focus on the books I need to read for "Make Me Read It" Readathon.
P.S. Adam Silvera replied to my tweet! You can see it
here
.