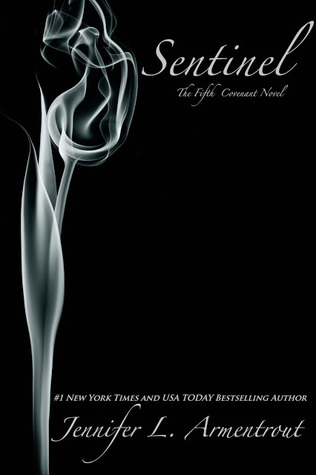 Series:
Covenant
Author:
Jennifer L. Armentrout
Format:
Paperback
Page Count:
297
Publisher:
Spencer Hill Press
My Rating:
★★★★
Synopsis:
It's a beautiful day for a war.
As the mortal world slowly slips into chaos of the godly kind, Alexandria Andros must overcome a stunning defeat that has left her shaken and in doubt of their ability to end this war once and for all.
And with all the obstacles between Alex and her happily-ever-after with the swoonworthy Aiden St. Delphi, they must now trust a deadly foe as they travel deep into the Underworld to release one of the most dangerous gods of all time.
In the stunning, action-packed climax to the bestselling Covenant series, Alex must face a terrible choice: the destruction of everything and everyone she holds dear… or the end of herself.
This was the last book in the "Covenant" series and... oh my goodness gracious this made me so damn emotional. I'm sad it ended but at the same time I'm glad it is over because that means my precious babies are finally done with all of the bullshit they had to put up with. There's not much I can say in this review that I haven't said before. I love the majority of the characters and the characters I hate, I hate with a burning passion. There were deaths, there was the addition of Perses (one of my new favorite characters) and a possible life (so glad the book didn't take that route otherwise I would not have continued reading the book despite how much I really like this series), and there was love. The good side had some gains and loses, but in the end they prevailed. They lost a lot of characters and in return they gained Perses and Seth. I am all for Perses but Seth... I'm glad he got some common sense in the end but I can never really forgive him for not thinking properly. The gods... I guess they were kind of useful in the end. Speaking of the end... originally I was so heart-broken but then things resolved and I was content. It was a bittersweet ending to what is now one of my favorite series and I am so glad I came across this series. Every time I look at this series on my shelves, a little flutter comes to my chest and I get a happy little smile on my face.