Today I have no school because it is -30 degrees Fahrenheit outside, so I have plenty of time to read, that is if I don't get distracted by social media...
Yesterday was also a no school day so I started an ARC of "My Best Everything" by Sarah Tomp.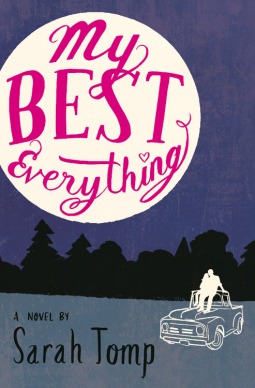 My thoughts so far... I am about 35% in and I'm really disappointed. I was really looking forward to reading this. I expected this to be a cute contemporary in which a girl struggles to make money for college while getting wrapped up with a bad boy. That is not the case. So far nothing substantial has happened and everything that has happened is her own damn fault. Hopefully this picks up pace and the contemporary aspect of the book actually comes through.
If I finish this book sometime this weekend, I plan on reading the ARC of "Red" by Alyxandra Harvey sent to me by Entangled Teen. Now this book seems really interesting. Here is a synopsis:
Bad girls burn hot…
Red is the color of Kia Alcott's hair.It's her temper, which blazes hot and always gets Kia into way too much trouble.And it's the color of fire. Fires that Kia can start…just by thinking about them.
When her latest "episode" gets her kicked out of school, Kia is shipped off to her grandmother, who works for the wealthy Blackwoods. It's an estate shrouded in secrets, surrounded by rules, and presided over by a family that is far from normal…including the gorgeous and insolent Ethan Blackwood.
Ethan knows far more about the dangers of the forest surrounding the estate than Kia can ever imagine. For this forest has teeth, and Ethan is charged with protecting the outside world from its vicious mysteries.
But inside, even the most vibrant shade of red doesn't stand a chance against the dark secrets of the Blackwood family…
Seems really interesting, right? I'm excited to read this.
If by string of luck I power through these two ARCs then I'm going to read "The Darkest Part of the Forest" by Holly Black. I've been meaning to read this for forever. What are you guys reading this weekend?