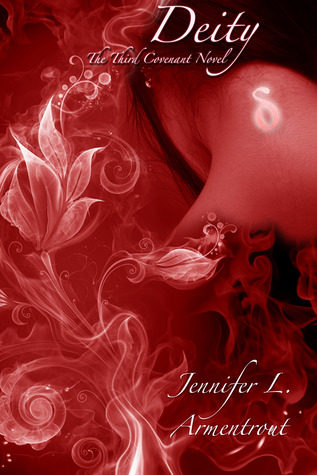 Series:
Covenant
Author:
Jennifer L Armentrout
Format:
Paperback
Page Count:
330
Publisher:
Spencer Hill Press (first published October 31st 2012)
My Rating:
★★★★★
Synopsis:
"History is on repeat, and things didn't go so well the last time. "
Alexandria isn't sure she's going to make it to her eighteenth birthday--to her Awakening. A long-forgotten, fanatical order is out to kill her, and if the Council ever discovers what she did in the Catskills, she's a goner... and so is Aiden.
If that's not freaky enough, whenever Alex and Seth spend time "training"--which really is just Seth's code word for some up-close and personal one-on-one time--she ends up with another mark of the Apollyon, which brings her one step closer to Awakening ahead of schedule. Awesome.
But as her birthday draws near, her entire world shatters with a startling revelation and she's caught between love and Fate. One will do anything to protect her. One has been lying to her since the beginning. Once the gods have revealed themselves, unleashing their wrath, lives will be irrevocably changed... and destroyed.
Those left standing will discover if love is truly greater than Fate...
I want to start off by saying that Jennifer L. Armentrout is a freaking genius and goddess. Every book I have ever read from her is pure gold. She creates such dynamic characters and gets you so wrapped up in the story.
In this book, I love how we see all of the characters change and develop, whether it is for better or for worse. I also enjoyed how we were immersed more in the world and Greek mythology. The fact that Seth will basically drain Alex dry is a terrifying way to lose one's sense of self. At the end when she is how she is, I was aghast because it is just not her. It was intriguing to learn how the Apollyon is created from a pure and half-blood which led to the sad revelation of Alex's father. I loved being introduced to the gods, especially Apollo who is just the best ever. I was sad to see how Seth digressed as a person and how little concern he has for Alex's independence. It is sad how easily manipulated he is by Lucian, who mind you, I always knew was a shady mofo. I know some of the situation and world ending stuff is not his fault, but in the end Seth is in control of his actions, so I don't really like him as of now. Maybe he will redeem himself, maybe not. Of course, the world is falling to shambles yet Aiden and Alex still manage to have a love that I envy so much. *sigh* I really thought I was going to favor Seth over Aiden, but oh how the tides have turned.
On a side note, how cute is Luke and Deacon?! I ship it so hard. Side side note, Caleb and the Underworld scene: enough said.
FAVORITE QUOTE:
"Emotions that are forced always end in tragedy". Damn Leon aka Apollo, that was deep.
Overall this book was literary gold and I'm ready to move on in this series and see what happens.