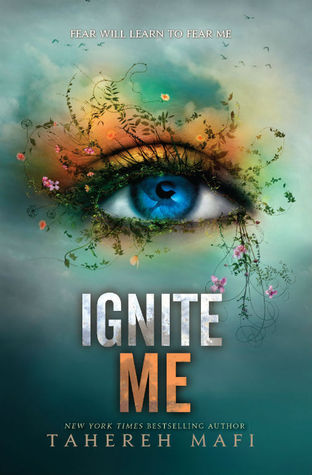 Series:
Shatter Me
Author:
Tahereh Mafi
Format:
E-book
Pages:
421
Publisher:
HarperCollins; Reprint edition (February 4, 2014)
My Rating:
★★★
Synopsis:
With Omega Point destroyed, Juliette doesn't know if the rebels, her friends, or even Adam are alive. But that won't keep her from trying to take down The Reestablishment once and for all. Now she must rely on Warner, the handsome commander of Sector 45. The one person she never thought she could trust. The same person who saved her life. He promises to help Juliette master her powers and save their dying world . . . but that's not all he wants with her.
So the "Shatter Me" series was quickly becoming one of my all time favorite series. The writing was absolutely beautiful and the message Tahereh conveyed and how she delivered it was amazing. Then this book happened. Don't get me wrong, I still enjoyed it, but it didn't have the same spark as the other two books. The beautiful writing and metaphors that I craved were gone and I realize that is due to Juliette changing and really developing as a character and becoming a strong person, but I still miss it. The plot of the story didn't go where I thought it was going to go. I felt like it focused too much on the budding romance between Warner and Juliette (which if you read my theory about the whole love situation in this series from my "Unravel Me" Review, I was totally right) than the message I felt like the first two books were trying to deliver about the society we live in and where it is headed. Nevertheless, I still enjoyed the book, the romance had me squealing, and I wanted to kill Adam and kiss Kenji. To be honest though, that was a bullshit ending and it still pisses me off after a week from finishing the book.