Every time I say that I'm going to get back into the swing of doing "Friday Reads" and end up forgetting about it or getting too busy and dropping it. Whoops, my bad.
It's summer and I'm not at the medical program I'm doing yet, so I actually have time to read, and with time I also get to blog more. Hopefully, I can keep this up. I make no promises though.
Currently Reading: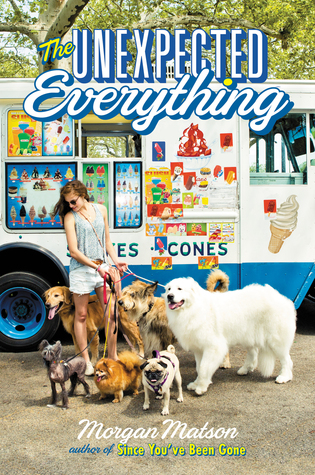 I am currently reading "The Unexpected Everything" with my friend
Temecka
for our buddy read. We were supposed to finish it by today, but we both got kinda busy so we probably won't be finishing it until the end of the week during the weekend.
This is my first Morgan Matson book, and while I kinda like it, it is not blowing me away. I think it's probably because I cannot identify with the main character, Andie. She's kinda of a bitch and very arrogant with a confidence I cannot believe is possible. I myself am quite shy and in general have social anxiety, so half the stuff she does, I have no idea how she does it. I do however like Clark, the guy, way more. He's such an awkward little nerd who wears Star Wars and Doctor Who shirts, and that just makes him such a lovable nugget in my eyes.
Plot wise, this book seems rather slow and some of the things that have happened could have been avoided if people just communicated. I'm hoping things get better and that I like it more. I'm definitely going to try out "Since You've Been Gone" after I read this because I heard it is ten times better than this.
So what are you guys reading this weekend? I want to hear all about it in the comments. And if you have read this book or are currently reading it, what do you think?