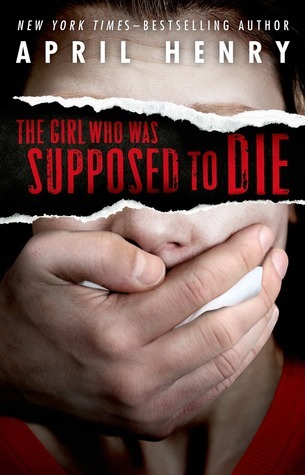 Book:
The Girl Who Was Supposed to Die
Author:
April Henry
Publisher:
Henry, Holt, and Co.
My Rating:
★★★
Synopsis:
"Take her out back and finish her off."
She doesn't know who she is. She doesn't know where she is, or why. All she knows when she comes to in a ransacked cabin is that there are two men arguing over whether or not to kill her.
And that she must run.
In her riveting style, April Henry crafts a nail-biting thriller involving murder, identity theft, and biological warfare. Follow Cady and Ty (her accidental savior turned companion), as they race against the clock to stay alive.
So I bought myself this book from BookOutlet because it seemed interesting and had a really good rating. Overall, it was a letdown and not at all what I thought the book would be like. I expected a lot more action and more originality. It felt so cliche and typical. Nothing about it was really special and basically everything could be predicted. Also, the situation seemed highly unlikely and just utterly impossible to believe. There is no way in hell that some guy would just go with the fact that people are trying to kill you and help you through thick and thin. I wish the whole biological warfare had been played out more and that there was more action and emotion put into the story. Overall it just felt really cookie cutter. Also the fact that the book ended with the two character kissing kind of made me angry too. Probably the best thing about this book was I was able to read it really quickly in less than a day.