So today's Top 5 Wednesday is required reading. I have had a ton of required reading throughout my schooling, and I'm sure I have much more to come during college, though not so English heavy since I'm an engineering major. Anyhoo, most of the time I don't like required reading, but there have been occasions where I actually liked, one might dare say loved, the books. Onwards!
Top 5 Required Reading
5. Tuesdays with Morrie
This book was assigned the summer before my junior year for my AP Language class. When I first read the synopsis, I thought I was going to hate the book with every fiber of my being. In fact, I put off reading this book until the very last week before I went back to school when I was camping up by the Great Bear Sand Dunes. When I actually started reading it, I actually liked it. Mind you, I didn't quite agree with everything being said, but I did enjoy it and formed an attachment with Morrie.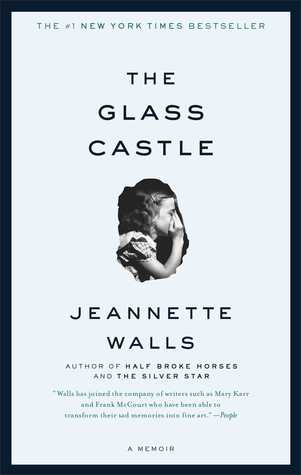 4. The Glass Castle
This is another book that was assigned for AP Language that I put off until that camping trip. Just like Tuesdays with Morrie, I actually really liked it, more than Tuesdays with Morrie actually. It was interesting to read this author's struggles growing up and to see where she ended up in New York City. It makes me think that if she can go from dirt poverty to the Big Apple, I have a chance of ending up in the city of my dreams.
3. The Stranger
I read this book for my AP Literature class senior year and I loved this book. Me and my best friend were the only people in the class to like this book. Everyone else was deeply distrubed with the main character's though process, actions, and lack of emotion. The reason why me and my friend liked this book so much was we could identify with the main character. He is an atheist, just like me and my friend, and believes the universe has no purpose. Coupled with his thoughts and lack of emotion I just really loved the book. I could understand what he was going through unlike everyone else in my class, including my teacher, who thought this guy was just a huge freak.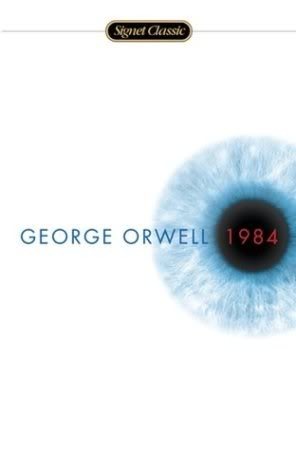 2. 1984
I knew coming into this book that I would love it. I read this book for my AP Literature class and I loved it. I love dystopians, especially classic dystopia and I love George Orwell. I think that man is a genius and just the way he writes and what he portrays is brilliant. There is so much that can be learned from reading this book.
1. Brave New World
This is another dystopian novel I read for my AP Literature class. Now I didn't know anything about this book going in, but I'm kinda glad I didn't. Now the society in this book is really messed up and everything being portrayed is quite disturbing, but that is the whole point. If you don't portray the future in a way that displeases the audience, then the audience isn't going to take the message to heart and try to change their ways. I think Aldoux Huxley is a brilliant man.
What books did you guys not mind reading for required reading? Any on this list? Tell me in the comments. And check out other peoples' responses in the
Goodreads group.