Book:
The Replacement Crush
Author:
Lisa Brown Roberts
Publisher:
Entangled Teen
Page Count:
400 (paperback)
My Rating:
★★★
Synopsis:
True love can't be strategized.
After book blogger Vivian Galdi's longtime crush pretends their secret summer kissing sessions never happened, Vivian creates a list of safe crushes, determined to protect her heart.
But nerd-hot Dallas, the sweet new guy in town, sends the mission and Vivian's zing meter into chaos. While designing software for the bookstore where Vivian works, Dallas wages a counter-mission.
Operation Replacement Crush is in full effect. And Dallas is determined to take her heart off the shelf.
Disclaimer:
I was provided a review copy by Entangled Teen for an honest review. Thank you so much Entangled.
2nd Disclaimer:
This book should have a trigger warning, but it doesn't, so I'm giving one here. There is rape mentioned a few times, and there is an attempted rape.
This is a tough book to review. I have mixed thoughts on it, and honestly, I'm still not sure what to think. There were its good parts and there were its bad parts. And I'm going to be honest, for the most part the book was very mediocre and seemed to have more bad than good. But, I'm going to do my best to articulate my thoughts without spoiling anything.
Where to even start. The premise for the book was a good idea, but the execution could have been a lot better. I was expecting to like our main character, Viv, since she is a book blogger, but I honestly didn't. I couldn't identify with her in the least bit, as a girl with a crush or with a book blogger, She was just very... stupid? I don't think that's quite the word I want to use, but it's the best I can come up with right now. Her decisions were not the greatest and I can't even fathom how she could have some of the thoughts she had. For instance, she victim-blamed herself after an event happens, and I was so frustrated when that happened because she is a smart girl, and a feminist at that.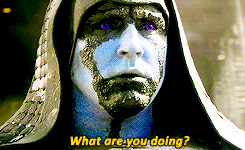 Our main love interest, Dallas, really was nothing. Like yeah, he's described as a hot nerd, but that's it, and that's so typical. I also really didn't appreciate how the author stereotyped him, not only with regards to his nerdiness, but based off of his race too.
While the plot was kinda cute when it wasn't annoying, it was extremely predictable. It was your typical cookie cutter girl meets boy story. Overall, the book was alright, and though I didn't go into details because I didn't want to spoil anyone, it was quite problematic.