Book(s):
Giant Days Vols. 1-4 & #17
Author:
John Allison
Illustrator:
Lissa Treiman
My Rating: ★★★★
Synopsis (for Vol. 1):
Susan, Esther, and Daisy started at university three weeks ago and became fast friends. Now, away from home for the first time, all three want to reinvent themselves. But in the face of handwringing boys, "personal experimentation," influenza, mystery-mold, nu-chauvinism, and the willful, unwanted intrusion of "academia," they may be lucky just to make it to spring alive. Going off to university is always a time of change and growth, but for Esther, Susan, and Daisy, things are about to get a little weird.
I don't remember whose blog I saw a review of this series on, but I liked what they had so I decided to get a sample on Kindle and see if I liked it. I liked it, and one thing led to another and I binged the entire series, well, all of the volumes and single editions that are out right now.
When I first started reading the graphic novels, I wasn't sure if I liked it or not. It was definitely interesting, but I wasn't sure where it was going. In the first two or three volumes, it felt like there was no plot, but as the series progressed, the plot came to light and I really started liking it.
All of the characters were unique individuals and they were all very interesting to read about. I felt like this series is more character-driven then plot-drive, and generally I'm not a fan of that, but I actually rather enjoyed it. Each character had their own issues they had to deal with and I loved watching them approach them. Susan was a feminist with medical and political ambitions all while trying not to overload and go crazy with the stress of freshman year of college. Esther was just trying to look for love and deal with being cut off from her parents. And finally we have Daisy, a girl coming to terms with her sexuality and how to live in the world after being homeschooled by her grandmother.
I really wish I would have read this series during my freshman year of college instead of right before starting my sophomore year. In addition to them all individually dealing with their problems, they take on their first year of college, and I could identify with them so much.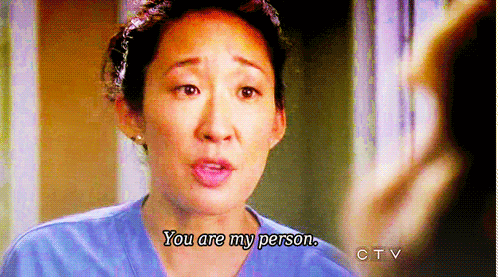 I would highly recommend this book to anyone that loves feminism, likes LGBT+ books, or is coming with terms with being a young adult and having to deal with the real world in college.