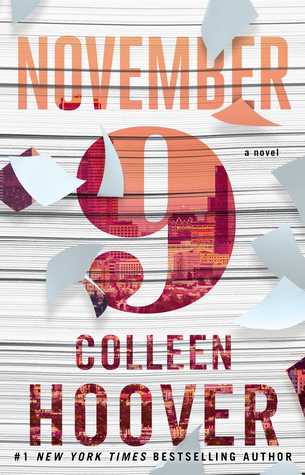 Book:
November 9
Author:
Colleen Hoover
My Rating:
★★★★★
Synopsis:
Beloved #1 New York Times bestselling author Colleen Hoover returns with an unforgettable love story between a writer and his unexpected muse.
Fallon meets Ben, an aspiring novelist, the day before her scheduled cross-country move. Their untimely attraction leads them to spend Fallon's last day in L.A. together, and her eventful life becomes the creative inspiration Ben has always sought for his novel. Over time and amidst the various relationships and tribulations of their own separate lives, they continue to meet on the same date every year. Until one day Fallon becomes unsure if Ben has been telling her the truth or fabricating a perfect reality for the sake of the ultimate plot twist.
What can I say about November 9? This book fucking destroyed me. I absolutely love Colleen Hoover's books, but in all honesty, I came into this book with few expectations because I didn't want to be let down. And boy oh boy, I was not let down.
This book was exactly what I needed to read to finish up the "Make-Me-Read-It" Readathon. I loved every aspect of the book. Like literally, every aspect: the romance, the main characters, side characters, setting, plot, I LOVED EVERYTHING!!!
Let's start off with the premise of the plot. The idea of meeting a random stranger every year on the same date seems really absurd and out of this world and something that would never happen in real life and something I know I would never do in a million years which is why I love it. Each meeting is completely different too, which is what makes it so great. It builds up the angst, romance, and drama, everything that makes for a a great new adult plot.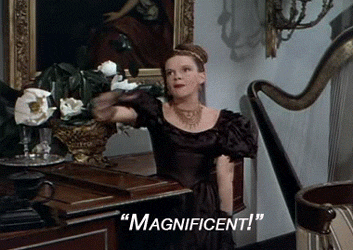 Now our main characters are my new babies that I will protect with every fiber of my being. Fallon is a wonderful main character. She went through hell and because of that it made her a better person. She goes through so much character development and I loved it. As for Ben, damn, I knew he would have a tragic backstory, but I was not expecting all the shit he actually went through. Granted, he could have handled some shit better, but damn it if it did not make him more swoon-worthy.
I loved the side characters too and all the old characters form CoHo's other books that were reintroduced. When Miles and Tate came back into the picture, I nearly screamed because I really loved "Ugly Love" and I should probably read it again sometime too. The side characters were such great friends to the two main characters and they were all individual people that weren't just there to aid the plot.
Now onto the romance... Hot damn hot damn hot damn. Colleen Hoover managed to strip apart and stitch my heart again. As they grew older, their romance reflected that newfound age, and that just made it all the better because it felt more realistic. It was definitely insta-love, but not nearly the normal traditional instalove that we are so used to. This was a slow burning insta-love that I could get used to.
Well I'm starting to just say random shit, so I'll end the review here, but if you have read "November 9" I want to talk about it with you in the comments. If you haven't, well I think you should definitely add it to your TBR and pick it up soon.