I'm on spring break so I actually have plenty of time to read. Well at least that's the plan....
So for school I am currently reading 1984. In my AP Literature she gave us some options for our last book of the year and I got put into the 1984 group. I'm excited to read it because it's like one of the first dystopian novels. I'm about 30 pages in and I'm liking it so far. People are always making reference to big brother so it's nice to finally know what they are talking about.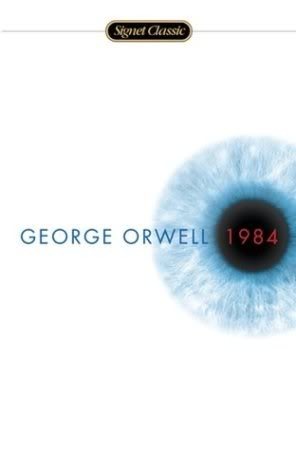 For review I am reading "The Lie" by CL Taylor. I know absolutely nothing about this book outside of the synopsis.
Synopsis: I know your name's not really Jane Hughes...
Jane Hughes has a loving partner, a job in an animal sanctuary and a tiny cottage in rural Wales. She's happier than she's ever been but her life is a lie. Jane Hughes does not really exist.
Five years earlier Jane and her then best friends went on holiday but what should have been the trip of a lifetime rapidly descended into a nightmare that claimed the lives of two of the women.
Jane has tried to put her past behind her but someone knows the truth about what happened. Someone who won't stop until they've destroyed Jane and everything she loves...
Interesting, right? What are you guys reading this first week of April? Any book recommendations?