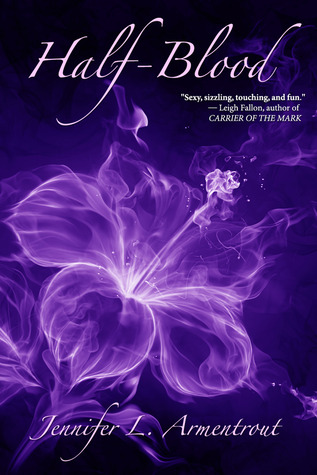 Series:
Covenant
Author:
Jennifer L. Armentrout
Format:
E-book
Page Count:
303
Publisher:
Spencer Hill Press (September 19, 2011)
My Rating:
★★★★★
Synopsis:
The Hematoi descend from the unions of gods and mortals, and the children of two Hematoi—pure-bloods—have godlike powers. Children of Hematoi and mortals—well, not so much. Half-bloods only have two options: become trained Sentinels who hunt and kill daimons or become servants in the homes of the pures.
Seventeen-year-old Alexandria would rather risk her life fighting than waste it scrubbing toilets, but she may end up slumming it anyway. There are several rules that students at the Covenant must follow. Alex has problems with them all, but especially rule #1:
Relationships between pures and halfs are forbidden.
Unfortunately, she's crushing hard on the totally hot pure-blood Aiden. But falling for Aiden isn't her biggest problem--staying alive long enough to graduate the Covenant and become a Sentinel is. If she fails in her duty, she faces a future worse than death or slavery: being turned into a daimon, and being hunted by Aiden. And that would kind of suck.
This twist on Greek mythology was amazing. Jennifer L. Armentrout created a world that really shows the flaws of society in an exaggerated way. Half bloods and pures can't be together and half bloods are sometimes put into slavery,despite them both being so similar. It's kind of like racism in the way that interracial relationships weren't allowed for such a long time which is absolutely fickle considering we are all humans. The main character Alex is witty and funny, always speaking what is on her mind, which lands her in trouble a lot of the time. I really liked the idea of Alex and Aiden being together because Aiden keeps Alex in check and Alex gives him life. I'm a little disappointed that Aiden believes in not having a relationship because it is what is best for Alex, but I understand where he is coming from and I can sort of respect his decision. The dynamics between her best friend Caleb as well as those with Seth are highly entertaining. I didn't think I would enjoy Seth, but now he is one of my favorite characters. He really doesn't have a filter and that makes him all the more better to me.While the ending was predictable, it still makes me wonder what is going to happen with the whole new sort of daimon stuff, especially with there being five books.
FAVORITE QUOTES:
"I don't care if you can shoot lightning from your hand. I will kick you in the face." -Alex
"What are friends for if they can't share a few hours with psychotic daimons? We can look at it as a bonding experience." -Caleb
Overall, this book lived up to my expectations from a Jennifer L. Armentrout book and I am excited to continue this series.