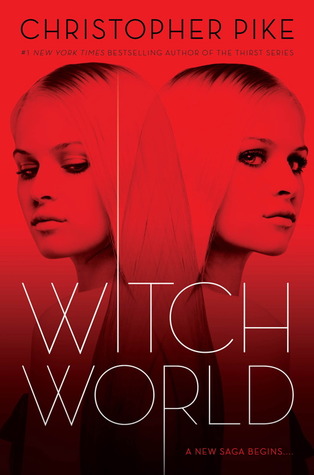 Series
: Witch World
Author
: Christopher Pike
Format
: E-book
Page Count
: 530
Publisher
: Simon Pulse; Reprint edition (August 19, 2014)
My Rating:
★★
Synopsis
:
Heading off for a weekend in Las Vegas with her friends, Jessie Ralle has only one worry—how to make it through the road trip in the same car with her Ex, Jimmy Kelter. The guy who broke her heart five months ago when he dumped her for no reason. The guy who's finally ready to tell her why he did it, because he wants her back.
But what Jessie doesn't realize is that Jimmy is the least of her problems.
In Las Vegas she meets Russ, a mesmerizing stranger who shows her how to gamble, and who never seems to lose. Curious, Jessie wants to know his secret, and in response, alone in his hotel room, he teaches her a game that opens a door to another reality.
To Witch World.
Suddenly Jessie discovers that she's stumbled into a world where some people can do the impossible, and others may not even be human. For a time she fears she's lost her mind. Are there really witches? Is she one of them?
Now I am a member of the site "pulseit" run by Simon & Schuster. The site has free ebooks and excerpts of books and allows you to enter giveaways and a bunch of other cool book stuff. Anyway I saw this book on their site and decided to give it a shot.
The book was a bust for me. It had potential but it was sloppily put together. The author didn't do a good job building up the world. He tried to explain everything in one conversation, making the details too forced. Also the way people became "witches" wasn't explained thoroughly and didn't make sense.
The beginning of the book had potential, and I was really into it. But then Jessie was kidnapped and everything from that point on was just bad.
Overall, the book's plot and world lacked a solid foundation and I will not be continuing the series.