So normally I do Friday reads, but I already posted a review on Friday (yesterday), and I didn't want to double book my blog, so I'm doing a Weekend Reads instead of a Friday Reads.
On Thursday, I finished "The Nightmare Affair", which you can find the link to that
here
. I read this book for the "
Cover 2 Cover
" book club me and Temecka from
Library of Tomes
run, which I will make an information post about that soon. (Also, tonight, June 25th at 7pm EST, we will have a Twitter chat using the hashtag
#cover2coverbc
. We will be making introductions, talking, and then discussing the book. Even if you didn't read the book, you should join the talk!)
Getting back on topic, I actually rather liked "The Nightmare Affair", so I will be continuing the series with "The Nightmare Dilemma". I've barely read anything, but hopefully by the time this post is up, I will have read more.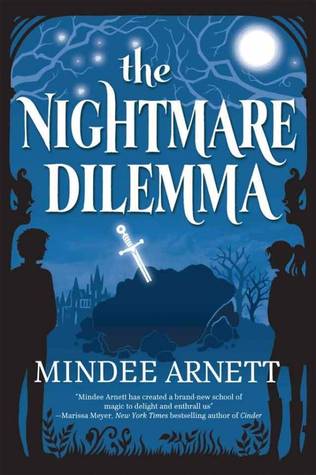 What are you reading this weekend? Tell me below in the comments.