JUNE 2017 WRAP UP
How is the year already half-way over? It's crazy. On the bright side, I completed my goodreads goal of 50 books, which I was confident at the beginning of the year I would not complete. I am way over my goal, and I'm pretty sure I have graphic novels to thank for that.
Books
So I only read 5 books this month, which is a lot less than last month, but honestly, I was so tired after getting out of the lab that I didn't have the energy to read and I didn't have time to read while I was in the lab.
My favorite book was "Always and Forever, Laura Jean" by Jenny Han, which I did not think I was going to read and fully expected not to like. You can check out my review
here
.
My least favorite book was "The Female of the Species" by Mindy McGinnis. I think it had a great message, I just couldn't get behind how unrealistic Alex was and her mindset and the swift change in personality she seemed to have. I don't know, it could have been good, but it just didn't feel real too me.
Personal/Work
My best friend in the whole wide world since childhood came and visited me last minute out of the blue, so I was really happy about that. We got to hang out, explore Cleveland, and hung out with one of my college friends. We went to "Lake View Cemetery" and "Garfield Memorial" where President Garfield's crypt is. It's actually really calm and beautiful there, especially for a cemetery. It's a great escape from the rest of the city. We also went down to Lake Eerie, which I do not recommend you actually go in (I may be biased since I'm from Michigan, but Lake Michigan is the only Great Lake worth swimming in), but it was nice to just hang out on the beach. We explored downtown a little bit and some other areas before going to the "Cleveland Museum of Art". It was just really nice being able to see her and talk with her in person and just enjoy each other's company. Hanging out with her was the first time I had hung out with someone since my summer started in May as sad as that sounds. I had begun to crave human interaction outside of work, and her visiting was just what I needed.
One of the entrances to Lake View Cemetery where Garfield Memorial is located

I went and saw "An American in Paris" with my friend who is also named Sierra, and it was alright. I usually love musicals, but this was just not my cup of tea. It felt more like a ballet than a musical. There was far more dancing than dialogue or singing. Before watching the show, we tried a new Mexican place that just opened up in downtown Cleveland called "Puente Viejo" and it is so good. There are like no Mexican places near my college campus except "Chipotle" and "Qdoba", but those really don't count, so it was super great getting some real authentic food.
An American in Paris in Playhouse Square

Besides that, I've just been working. This month has been a lot more roadblocks and lows than highs, but such is the research process. I'm glad I'm experiencing all of this though because I'm truly learning the research process and what it means to be a legit scientist.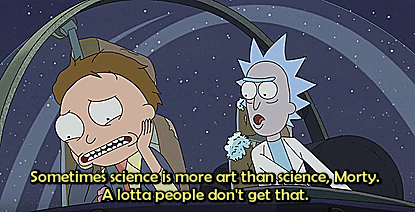 Side note: any watch Rick and Morty? I'm so excited for the rest of season 3 to air in July
Movies/TV Shows
So I watched "Wonder Woman" like 2 times in May and then another time this month while I was waiting for my best friend's bus to get into town. I absolutely love "Wonder Woman". I wasn't completely bought on it the first time, but after watching it 3 times now, I love it so much. It helps that Chris Pine is absolute perfection. If you want to see what my thoughts are on the soundtrack, click
here
.
When my best friend was in town we went to see "The Mummy", knowing full well it was going to be shit but wanting something to laugh at. To be honest, it wasn't awful, but it definitely wasn't great. I feel like if there is going to be a sequel, the sequel has more potential than this movie, but alas, a sequel will probably never happen because this one was shitty and it's Tom Cruise. It had it's funny moments though. The Brandan Fraser movies will forever be my favorite though.
I didn't really watch TV this month because I've pretty much caught up on most of my shows. I'm slowly rewatching the K-Drama "Oh My Venus" and "Ricky and Morty", but besides that, I've watched a lot more YouTube. I think my attention span might be getting shorter...
Music
This month I've really been feeling movie soundtracks and musicals. I've always liked those two genres. but this past month they've been my jam. I listen to them while at home, in the lab doing science stuff, at the grocery store, etc. I've listened to songs across several musicals and movies, but I've specifically remember listening to the first time the "Wonder Woman" soundtrack, "Dear Evan Hansen", "Kinky Boots", and "Waitress". My favorite song from everything I listened to this month (excluding the "Wonder Woman" soundtrack because that is perfection) is probably "She Used to be Mine" from Waitress. It's such an emotional ballad and I love how chill yet powerful it is. Plus Jessie Mueller has such a lovely voice.
So that was my month all wrapped up. If you made it this far, congrats and thank you! Let's talk in the comments.