Book:
The Book of the Unnamed Midwife
Author:
Meg Elison
Publisher:
47 North (an Amazon Publishing Company)
Page Count:
291 (final, revised paperback)
Genre:
Adult, Dystopian, Feminism
My Rating:
★★★★
Disclaimer:
I was provided a free ARC from Amazon Publishing for an honest review.
Synopsis:
Philip K. Dick Award Winner for Distinguished Science Fiction
When she fell asleep, the world was doomed. When she awoke, it was dead.
In the wake of a fever that decimated the earth's population—killing women and children and making childbirth deadly for the mother and infant—the midwife must pick her way through the bones of the world she once knew to find her place in this dangerous new one. Gone are the pillars of civilization. All that remains is power—and the strong who possess it.
A few women like her survived, though they are scarce. Even fewer are safe from the clans of men, who, driven by fear, seek to control those remaining. To preserve her freedom, she dons men's clothing, goes by false names, and avoids as many people as possible. But as the world continues to grapple with its terrible circumstances, she'll discover a role greater than chasing a pale imitation of independence.
After all, if humanity is to be reborn, someone must be its guide.
TRIGGER WARNING: SEXUAL ASSAULT, FEMALE CASTRATION, & VIOLENCE
First and foremost, I would like to thank Amazon Publishing (47 North) for providing a review copy of this book. I reached out to them for a review copy after reading the synopsis of the book and being really intrigued by it. They were so kind and informative. Now, on to the review!
I have never read anything even remotely like this book before. I'm serious. This book is so unique on its take on what a post-apocalypse society would look like, even the biological nature of the apocalypse itself is different. In this biological apocalypse, something like 99% of the human population is rapidly killed off, with women and children being affected more than men. Now tell me, have you read anything like that before?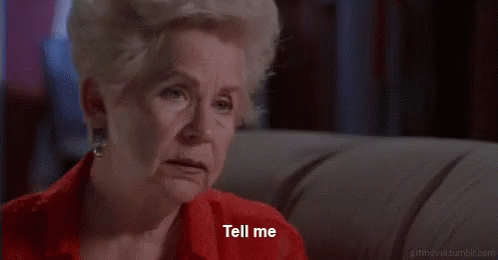 This book is clearly an adult dystopian novel, far different than your typical young adult dystopian novel. This book is raw and twisted, really showing the evils that some young adult books cannot touch. The key focus in this book is the treatment of women in this society. Since there are so few women left and all the babies keep dying in childbirth, there is a culture where women are seen as possessions and unfortunately rape is very prevalent. I was so incredibly disgusted while reading this book. Men were such pigs and I couldn't believe the way they were treating these women like there were less than animals, like rape was okay because there are so few of them left and they need to repopulate the world. It really goes to show though that people can do a complete 180 in the most desperate of times and you never know what someone will do to survive.
I really enjoyed the main character in the book, the unnamed midwife. She is this bisexual, diverse, badass feminist who pretends to be a man so that she can help any women she encounters in her journey across the country. Even if she can't save the woman from slavery, she gives them birth control, and that might not seem important, but it is so incredibly necessary in this society that the book has shaped. From the start of the book, it is clear she will do anything to survive and she will put up with no one's bullshit. It's interesting to watch her assume different personas as she travels and how she pretends to be whoever she needs to be to survive.
For the most part of the book, I liked the style of narration, but towards the last third I started having issues. Part of the book is told through the main character's point of view in a journal, but there are interjections where the woman and boys scribing her story tell what's going on, and it's weird because the shifts are very quick and don't necessarily flow too well. There is also a point where the story stops being just about her, and I didn't really like that because it felt like it was taking away from her journey and wasn't necessarily adding anything.
As far as plot, I really enjoyed it overall. Like I said before, it was nothing I have ever read before and it had my attention the entire time. There was a point when I got a little weary though because it seemed like the organization and flow of the story was diverging from the rest of the book. Basically she meets this Mormon community (don't even get me started on those fucked up fuckers) and from there the book drags and it seems like nothing important is really happening and that the unnamed midwife has kinda last her appealing spark and fire, if that makes sense. I don't know, you've got to read it for it to make sense.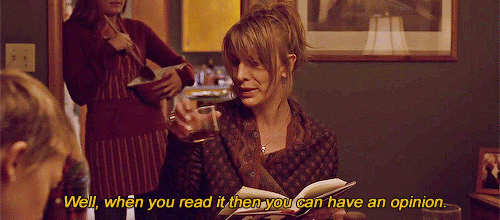 I think if you are a woman, this is something you should pick up because it tells an important narrative and point of view that we hardly think about in dystopians, and it's important that we do think about these things. However, like the warning says, there is a lot of rape, violence, and overall horrible shit that happens to the women in this book, so if that triggers you, please don't read this because your mental health is more important, however, if you can get past that, then please read this. I really wish more people knew about this book.


On a side note: I thought I would show off some pictures of the book that I took because the book is fucking beautiful.
Also, I annotated the book, which I never do that for physical books, and I was wondering if you guys would be interesting in a flip through of the annotations? Tell me down below in the comments if you are. Also, tell me if you're interested in reading the book, and if you have read it, thoughts?